---
Advantages of Foam Pump
1. Cost-Effective - The Foam Pump is a cost-effective solution for manufacturing companies as it dispenses less product per use when compared to traditional liquid or cream-based pumps. This means that less product is consumed per use versus liquid or cream-based products, which results in cost savings over time.
2. Less Messy - Foam Pump dispenses foam in small amounts, which reduces the possibility of spillage and mess. Traditional liquid or cream-based pumps are often messy, can result in wastage, and lead to an increase in the cost of the product.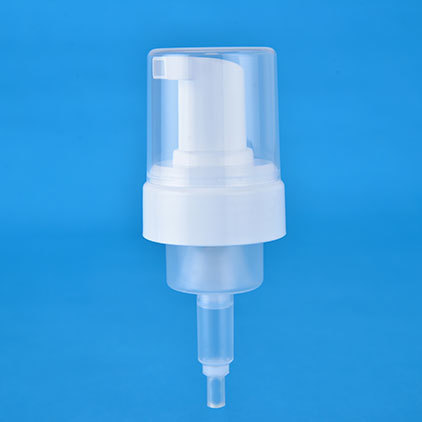 3. Effective - Foam Pump dispenses foam in a controlled manner. The foam produced by the pump is more effective in cleaning and skincare than traditional liquid or cream-based products. The foam reaches deeper into the skin, making it more efficient when used for cleaning and skincare products.
4. Hygienic - Foam Pump technology ensures that products are dispensed in a more hygienic manner, reducing contamination. Traditional pumps can be contaminated, leading to bacteria growth, and posing potential health hazards.
5. Customizable – Foam Pump technology can be customized for different product needs such as varying pump lengths, pump colors, and pump shots per use depending on the manufacturer's needs. This ensures that the Foam Pump is a versatile solution for different packaging needs.
---

Foam Pump: an innovative multifunctional device
One of the key advantages of the foam pump is its ease of use. The pump is designed to be simple and intuitive, making it easy for anyone to use. The pump typically consists of a plastic bottle with a pump mechanism on top. When the pump is pressed, it creates a vacuum that draws the liquid up through the tube and mixes it with air to produce foam. The foam is then dispensed through the nozzle, providing a controlled and consistent flow of product.
MORE