---
Emulsion pump head company briefly introduces the products for you
The Emulsion pump head company tells you: whether it is a plastic bottle or a glass container, how to effectively remove their contents requires a tool assembly for the container. The lotion pump is such a supporting tool. It can be said that he is a cosmetic container. One of the most important components. The way the content is taken out also directly determines the consumer's satisfaction with the product experience. In this article, we mainly introduce the product of lotion pump.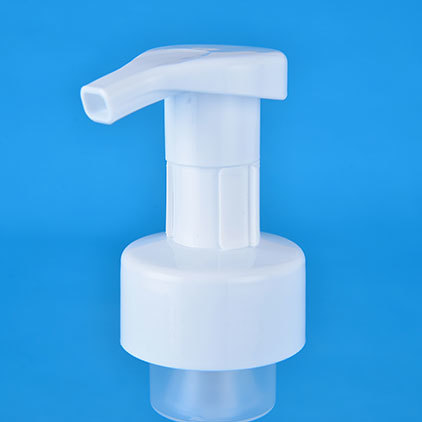 Most of the accessories of the pump head are mainly made of plastic materials such as PE, PP, and LDPE, and are molded by injection molding. Among them, glass beads, springs, gaskets and other accessories are generally purchased outside. The main components of the pump head can be applied to electroplating, anodized aluminum cover, spraying, injection molding and other methods. Both the surface of the pump head and the surface of the braces can be printed with graphics and text, and can be processed by printing processes such as bronzing/silver printing, silk screen printing, and pad printing.
Our company is a professional Emulsion pump head company, if necessary, please contact us.
---

All You Need to Know About Shower Gel Foam Pump Head in Plastic Packaging Containers
Introduction: In the world of plastic packaging containers, shower gel foam pump heads play a crucial role in delivering convenience and efficiency to consumers. This article aims to provide you with insightful knowledge about shower gel foam pump heads, their functions, and their significance in the packaging industry. Dive into the fascinating world of shower gel foam pump heads and their impact
MORE